About SourceLink Communications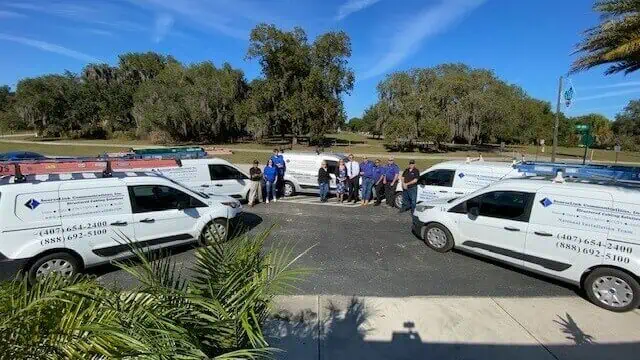 SourceLink Communications, Inc. is a national installation company specializing in low voltage wiring covering Voice, Data, CCTV, VolP, Access Control, Nurse Call, OSP, Intrusion, and Fiber Optics, including fusion splicing. It is one of the leading providers of low-voltage wiring design and installation. Through structured cabling, we provide a reliable connectivity system for audio, visual, and data enabling building systems to use one cabling infrastructure, which ultimately reduces IT costs.
Our Story
Since 1999, SourceLink Communications, Inc. has been a cabling vendor, handling Florida and even some nationwide projects. To this day, we continue to offer a wide range of cabling and low-voltage services to various customers, who mainly comprise large commercial businesses with a warehouse or medium enterprises with multiple locations.
Mark Sulak, the owner, formed this corporation with a vision of satisfying customers with each complete installation of low voltage cabling. He created the corporation's logo on a cocktail napkin while having drinks with his wife, Holly. He moved from Michigan to Florida and used his experience in the industry to start SourceLink Communications, Inc, which has made a revolutionary change in the industry.
In the first six months, Mark ran the company from his garage. The rapid growth led to multiple company vehicles, not to mention the staff. Thanks to loyal customers and steady growth, we purchased a building in Montverde, Florida. After various renovations, we celebrated the grand opening of our new office as we celebrated the 10th anniversary of SourceLink Communications, Inc. in 2009. Due to continued growth, we will be moving to a new location in Apopka, Florida during the Fall of 2022. The new location will include much-needed warehouse space while also reducing overhead so we can continue to keep our prices cost-effective for clients.
Although we are based in Florida, we have continued to expand our services and coverage to accommodate customer needs all over the nation.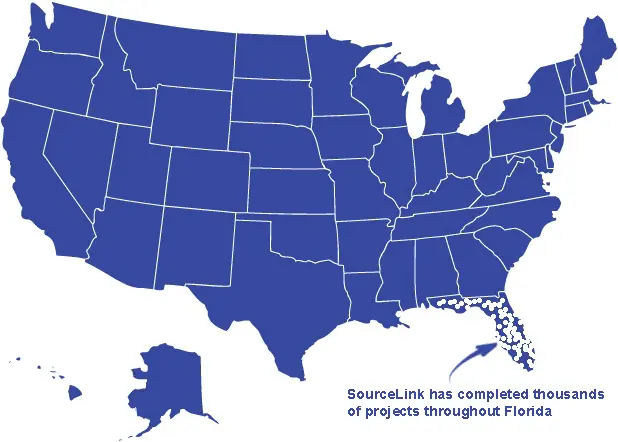 Our Team
We have a team of results-driven and passionate technical staff and professional engineers who are fully committed to designing, installing, and maintaining low voltage cabling consisting of voice, audio and data. Each team member is highly qualified and has experience in the industry for over five years. This is why various individuals refer to us as the miracle workers in the industry, for we have all it takes to provide you with the service you need.
Our customer service is top-notch. We have experts who are always ready to answer any questions you may have on structured cabling, which makes us one of the leading companies in customer service. If you require us to evaluate your building or wiring, we got you covered. We have a team ready to visit you wherever you are, not to mention the multiple company vehicles.
More so, our technical staff is led by a team of professionals who are very qualified and experienced. They have experience, skills, and knowledge to train our team regularly, ensuring that every employee develops their skills, ultimately offering quality services to our customers.
You can rely on our team for reliable, flexible, highly scalable, and secure solutions that reduce costs. Over the years, our customers have faced new challenges, and we are always more than happy to design solutions to overcome them. The team is always committed to developing new and better methods to meet customer demands.
What We Do
At SourceLink Communications, Inc, we understand that installing low-voltage cabling is more than just fixing up wires. This is what differentiates us from other companies. Our mission is to provide enterprise and superior solutions for scalability.
Our work starts from examining your facility to helping you figure out the cabling system ideal for your business. This includes finding the perfect design for your layout and choosing the right equipment to maximize security, reliability, and efficiency. Once we establish the best low voltage cabling solution for you, we send out our highly specialized engineers to install the equipment and test it to ensure it completely integrates with your current system.
Areas we specialize in include:
Healthcare
Car dealerships
Industrial and commercial buildings
Government
Critical power systems with redundancy
With low-voltage cabling solutions from SourceLink Communication, Inc, you got yourself a partner that can keep your business operational, now and in the future.
Industry Identifiers and Licenses
SBA: P0302022
NAICS Code: 238210
CAGE Code: 1XAH4
TIN: 59-3569373
D&B: 09-587-9610
Electrical License: EC13004395
Ready to get started?
Contact us today for a complimentary quote!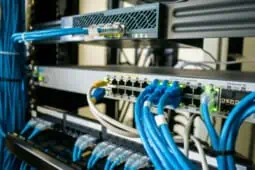 If you have ever been asked to explain what structured cabling is but felt like you weren't quite up to the task, you're in the right place. Today, we will examine the fundamentals of structured cabling and provide a comprehensive understanding of its nature, components, and operation. What is Structured Cabling? Put simply, it is…
Read More »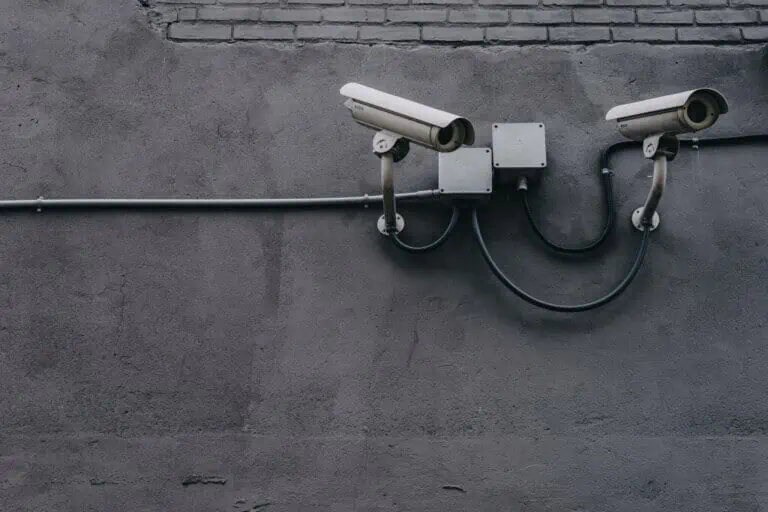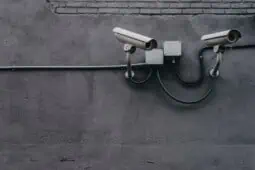 Installing office security cameras is a great measure to protect you, your staff, and any inventory you have on-site. You can place them both internally and externally for better surveillance over what's happening at your business property. When installed, security cameras offer a preventative measure to deter criminals from targeting your property. They are also…
Read More »